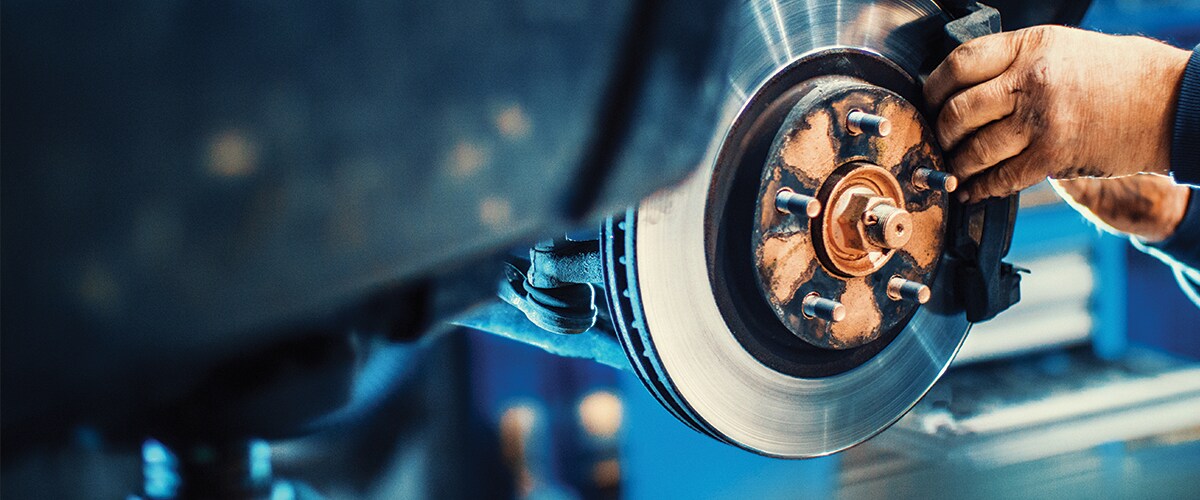 Brake Maintenance in Easton
Have you noticed some squeaking or jarring noises when you hit the brakes? If yes, your vehicle may be in need of brake repair. The Koons Easton Toyota team is ready to help Easton and Cambridge, MD area drivers with a range of brake repair needs! From brake pad replacement to rotor repair, Koons Easton Toyota is read to help!
Signs your brakes need maintenance
Abnormal noises and squishy brakes are two telltale signs that your vehicle may require brake maintenance. Your brakes are more than just your brake pads, though. Squishy brakes are often a sign that your brake pads are in need of a change. If you notice a grinding or screeching when you hit the brakes, that may mean your brake pads are completely gone and your rotor disc is grinding against your calipers. If this is the case, it can lead to larger, more involved repairs.
Brake pad Replacement at Koons Easton Toyota
Whether you've noticed some concerning sounds when you hit the brakes or you're just looking to get ahead of the problem before it starts, the Koons Easton Toyota service team can likely help!
Service Specials at Koons Easton Toyota
Be sure to check out our specials page before scheduling a service appointment! Our service specials page houses an ever-changing selection of service specials, so be sure to check it before stopping by!
Toyota Brake Service at Koons Easton Toyota
The Koons Easton Toyota team is prepared to help with much more than just Toyota vehicles! Indeed, our team can assist with brake repair on almost any make or model! Have a few questions or concerns? Salisbury and Cambridge, MD drivers can contact our service team before hand to remedy any concerns. Look to Koons Easton Toyota for all your brake repair and maintenance needs!