Toyota Batteries in Easton, MD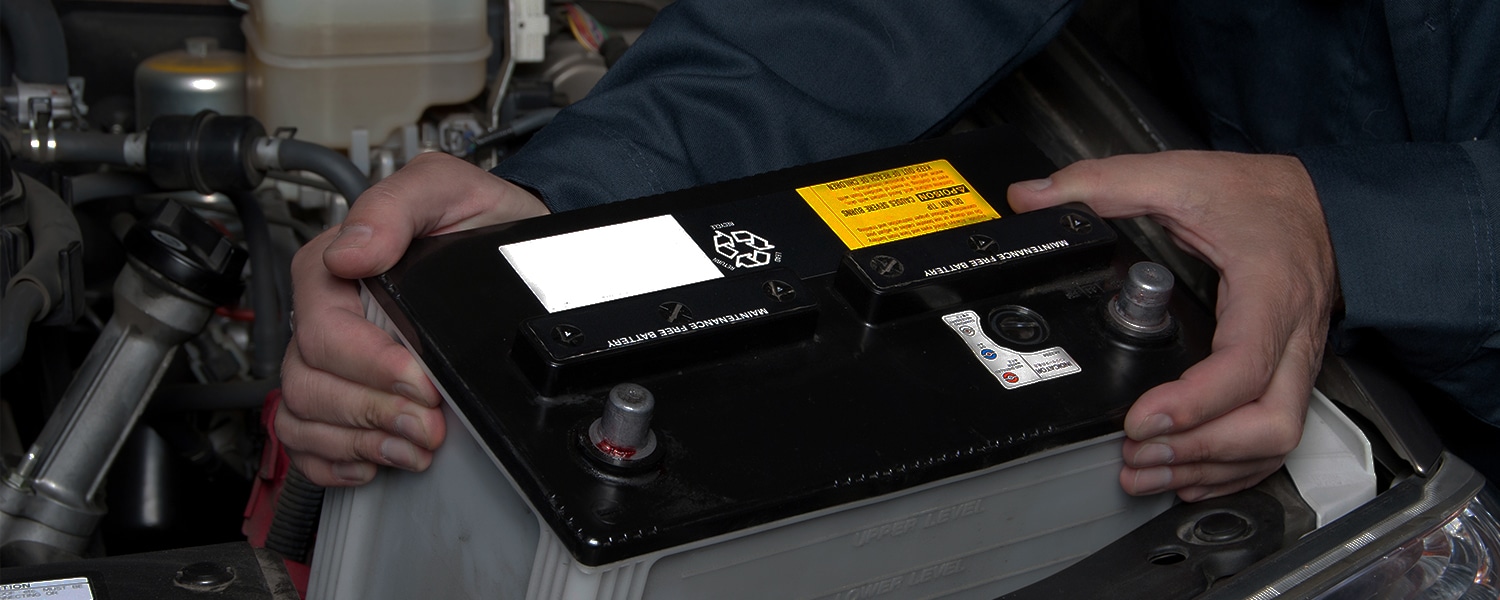 Battery Service at Koons Easton Toyota
The oft unsung hero of your vehicle (your battery) plays a vital but easily forgettable role in your daily driving experience. Don't wait for the day when your engine refuses to turn to change your battery, schedule a service appointment with Koons Easton Toyota to get ahead of the problem!
Signs you may need to Replace your Battery
There are a handful of signs that can help Easton drivers determine the status of their battery. One of the main indicators that your auto battery needs to be replaced is with engine ignition: if your vehicle is slow to turn or refuses to turn (clicking noises). This is a clear indication that your battery is either completely dead or is on its way out. Other notable battery replacement indicators include: age of your battery, indicator light on your dashboard is on, or your headlights dim when you turn on your heater. Drivers can also peek under the hood to get an idea of what the battery looks like. If your battery has signs of corrosion (blue, white, or orange fuzz), your battery may need to be replaced.
Auto Batteries Milford, DE
Whether you're looking for a Toyota battery replacement or you own another make of vehicle, Easton drivers can look to the Koons Easton Toyota service team for assistance! Drivers can utilize our handy online service center to schedule a service appointment right from home! Salisbury drivers may want to browse our service specials page to check if we have any specials running on services that you're interested in.
Auto Battery Replacement at Koons Easton Toyota
Have a few lingering questions? Reach out to our service team by calling, stopping by, or scheduling a service appointment! Koons Easton Toyota is proud to serve the great Easton community is excited to help ensure your vehicle is prepared to take on roads from Milford, DE to Easton and beyond!