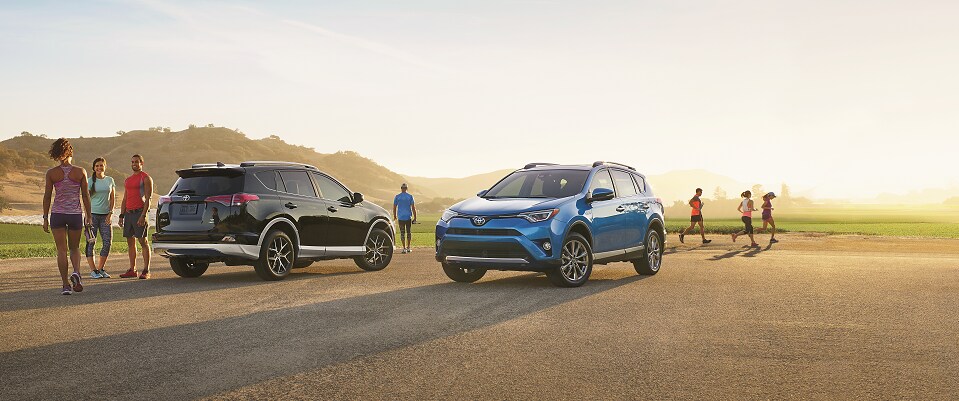 A Safe and Convenient SUV for the Maryland Family: The Toyota RAV4 or the Ford Escape?
The Toyota RAV4 has been a popular SUV among families and SUV lovers since its debut in 1994 and that popularity has soared to new heights in recent years, especially in North America. Auto review publications and consumers alike have given the 2018 Toyota RAV4 high marks in safety, performance and all-around family fun. Here at Koons Easton Toyota, we want you to experience all that this SUV can do for you, but first, let's show you all of this SUV's best features by comparing it side-by-side with another well-known SUV of its class: the 2018 Ford Escape. Then, you can come see more for yourself here at our Easton dealership, proudly serving the Salisbury and Milford, DE areas!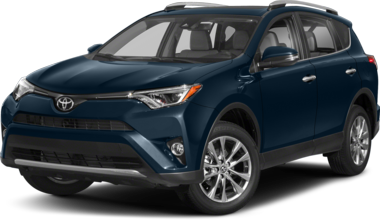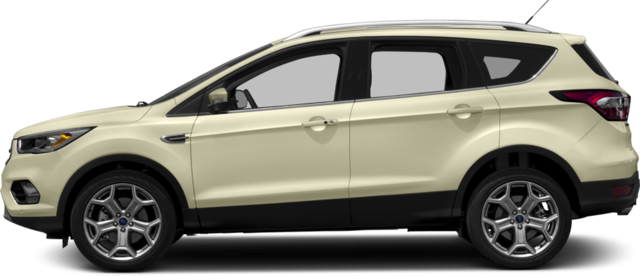 The 2018 Toyota RAV4 vs The 2018 Ford Escape
When it comes to the overall interior space of the Toyota RAV4, you and your passengers won't be disappointed, thanks to the 101.9 cubic feet of passenger volume (allowing for 39-40 inches of head room and 37-43 inches of leg room) as well as 38.4 cubic feet of cargo volume. Whereas the Ford Escape has about 98 inches of passenger volume and about 34 inches of cargo volume.
While both SUVs are equally matched in fuel efficiency, their weight ratios lay a big factor in how much fuel they go through, with the heavier SUV being the less efficient of the two. The Toyota RAV4, weighs in at about 3,455 pounds with a gross vehicle weight ratio (GVWR) of 4,525, which is the estimated weight of the vehicle with passengers and cargo. By contrast, the Ford Escape weighs in at 3,576 pounds on its own and its GVWR is unlisted.
In terms of their overall durability, the Toyota RAV4 is considerably more resilient in any impact or accident and received a "Superior" rating in Front Crash Prevention by IIHS, who also selected the RAV4 as a 2018 Top Safety Pick. The Ford Escape did not make this list and received a "Basic" rating in Front Crash Prevention.
If you have an MP3 player, iPod or smartphone, you'll be glad to know that the Toyota RAV4 comes standard with an auxiliary input jack and Bluetooth® smartphone integration, even on its base trim levels. The Ford Escape does not offer either of these features on their base trim levels, but does have an equivalent to the Bluetooth® system on higher trims.
Finally, in terms of overall popularity, both SUVs made the list of 25 Best-Selling SUVs of 2017 by Kelley Blue Book and are both widely-recognized. However, the 2018 Toyota RAV4 received higher ratings by both consumers and experts alike, with cumulative ratings of 8.3/10 by consumer reviewers on KBB and an 8.9/10 cumulative rating by expert reviewers.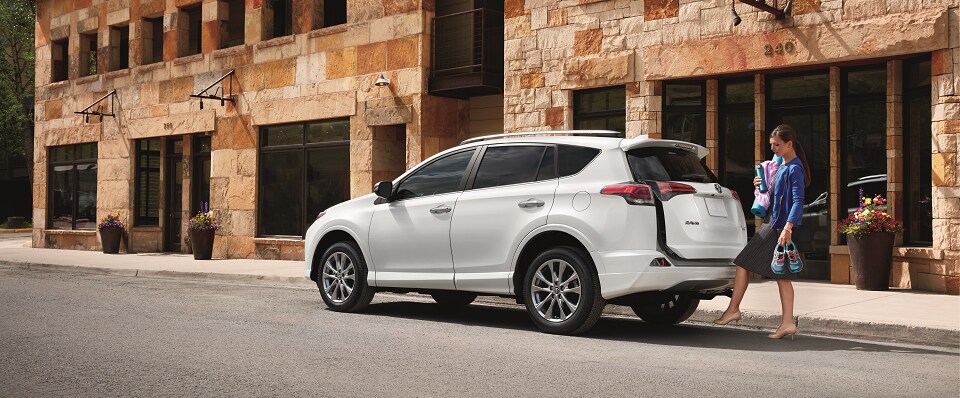 Find Yours Here Today!
There's no reason why the most popular choice can't also be the better option for you. The Toyota RAV4 gives you and your family the utmost convenience, comfort and safety for the journey ahead, so start yours today here at Koons Easton Toyota and check out our inventory of all-new Toyota RAV4 models! We're located right here at 6730 Ocean Gateway in Easton, MD and we're proudly serving the Cambridge area as well. See you soon!